"Incredibly Useful"
—Bill Gates, CEO, Microsoft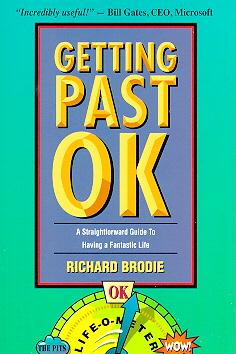 Richard Brodie dropped out of Harvard to join the computer revolution and became the primary author of Microsoft Word. Then, stressed and distressed after several intense years, he quit and embarked on an equally intense search for a more meaningful life.
For three years Brodie mined the wisdom of famed self-improvement seminars and workshops. Most of all, he wanted to discover why life seemed to coast along at either an "OK" level or plummet into "the pits" without ever getting into "fantastic."
In this book he shares the results of his odyssey, providing a step-by-step guide for discovering your own individual formula for long-term success and happiness. Filled with action plans, fun exercises, and amusing illustrations, it gives you everything you need to find yourself, take control, and enjoy life.